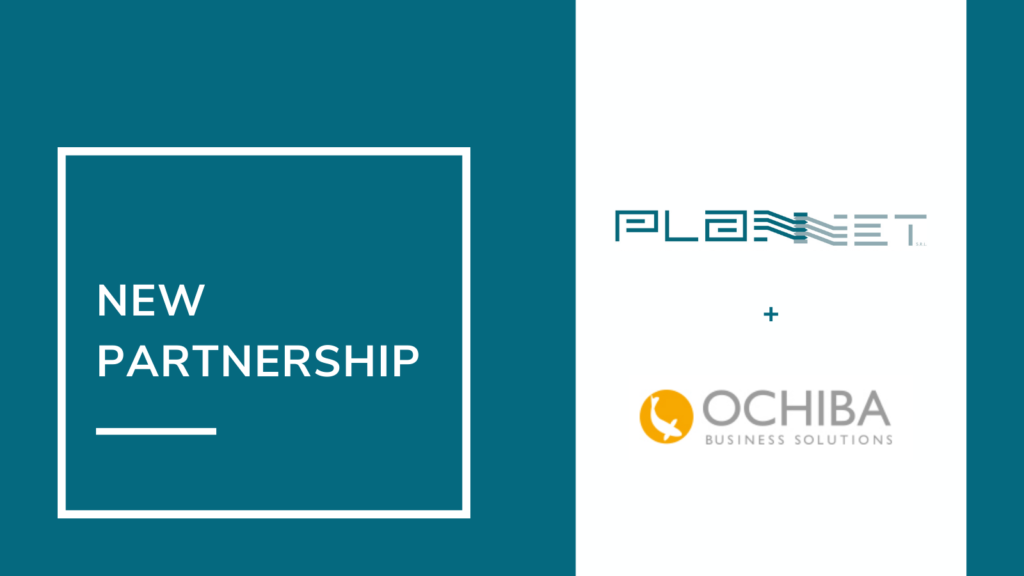 Reggio Emilia, September 1st, 2020. PLANNET Srl
, a leading IT company in the development and implementation of innovative Supply Chain Advanced Planning, Scheduling & Manufacturing Execution software and
OCHIBA BUSINESS SOLUTIONS
, a leading SAP Gold Partner in The United Kingdom
have recently signed a strategic Partnership Agreement.
OCHIBA BUSINESS SOLUTIONS will distribute and implement the PLANNET COMPASS10 platform in the UK, which provides the digital transformation of Advanced Planning & Scheduling processes.
"Our strong belief is that, to further expand our business, we necessarily have to focus on international markets and improve cooperation with reliable and well-established business partners
–
remarks Fabrizio Arnaldi, PLANNET Partner and Sales Director
–
This is the reason why we continue to invest in this direction with this new partnership agreement."
"We believe that the best results can be achieved by focusing on our commitment to customers and offering advanced software applications based on intelligent and cutting-edge approaches
–
says Dave Worsman, OCHIBA BUSINESS SOLUTIONS. MD
–
and the agreement with PLANNET further enhances our solution portfolio complementing our expertise."
PLANNET
develops COMPASS10, an integrated software platform for Supply Chain Total Cost Optimisation, Advanced Planning &Finite Capacity Scheduling and Manufacturing Execution, designed to respond to the most diversified requirements of manufacturing companies. COMPASS10 effectively and timely supports the core processes of Supply Chain Advanced Planning, Scheduling and Manufacturing Execution. With customers in all industrial sectors, PLANNET provides companies with the most suitable solutions to increase their potential, towards an economic model based on innovation and sustainability.
OCHIBA BUSINESS SOLUTIONS
create innovative, industry specific solutions with SAP Business One – the world's leading ERP software designed specifically for SMEs. With customers in manufacturing, distribution, retail and the service sector, OCHIBA help organisations to manage their business processes effectively and efficiently using SAP Business One, a unique range of SAP Business One add-ons and a portfolio of Third Party responsive and smart applications, such as COMPASS10 by PLANNET.
For more information
PLANNET Srl
marketing@plannet.it
– Tel: +39 0522 435959 -
www.plannet.it
OCHIBA Ltd.
Tel: +44 (0) 114 299 9430 -
https://www.businessoneexperts.co.uk/#contact